After 8 years and 2 weight loss surgeries, Georgia woman finally feels healthy
HOLLY SPRINGS, Ga. – Even now, eight years later, Felicia Zorn still gets choked up watching a certain video of herself recorded by her then boyfriend Jim when she was 28. It was filmed the day before her first weight loss surgery.
In the 2015 video, Zorn stood on a bridge overlooking Downtown Atlanta, at times fighting back tears as she talked about the surgery and the road ahead of her. She weighed 390 pounds at the time.
"If this is future Felicia watching, or someone else just about to start their journey: Believe in yourself, remember what your life was like and remember why you wanted it so badly," Zorn says to the camera, her voice choking with emotion.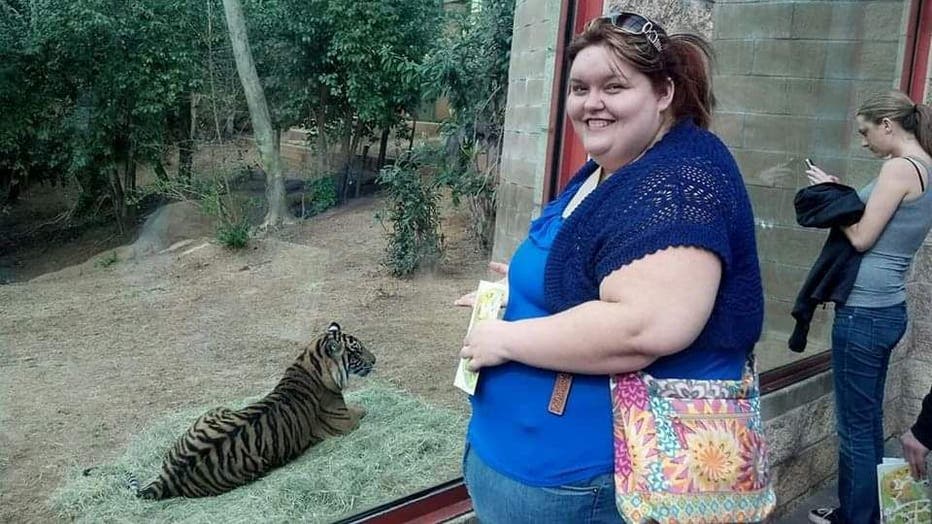 A Forsyth County teacher at the time, Zorn was one of 75 state employees picked from thousands, whose bariatric surgeries were paid for through an insurance company pilot program.
"There was a lot of fear," Zorn remembers. "It was my first surgery I'd ever had, so I was going into it with just natural trepidation."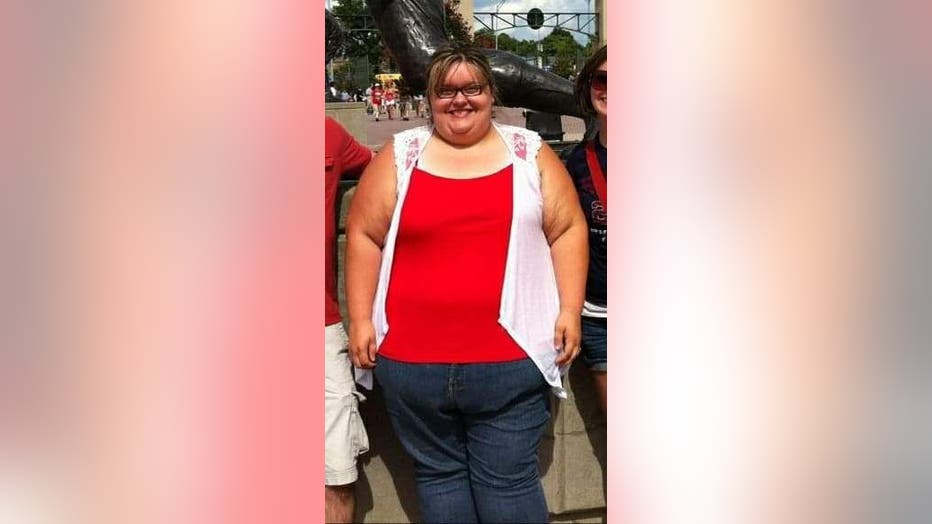 She felt like she had finally found a way forward.
"I thought, 'I'm going to have success, and I'm not going to slide back," Zorn remembers. "But in that video, you'll also see the first thing I was asked is 'What are you worried about?' And, I say, 'That I'm going to gain it all back.'"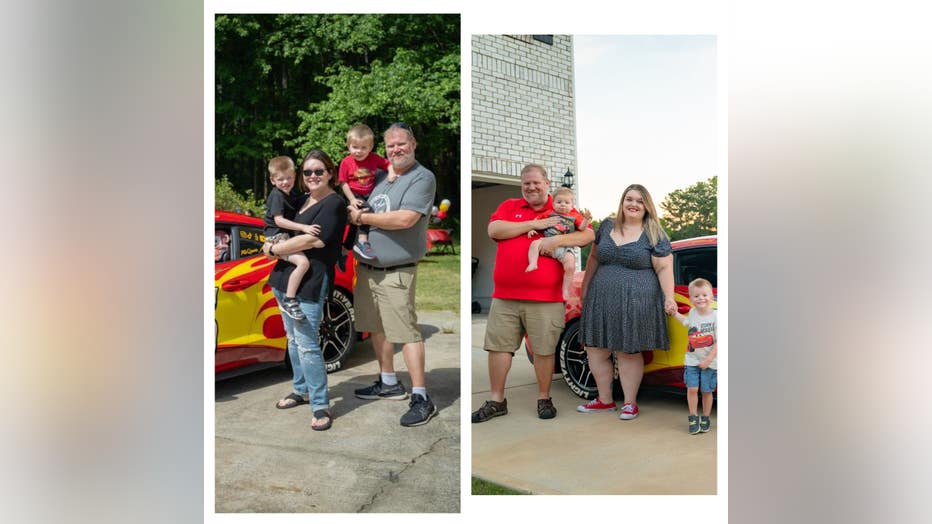 Felicia and Jim Zorn pose with boys in photos taken after and before her weight loss revision surgery in 2022. (Zorn Family photos)
Her relationship with food had long been complicated, with eating leaving her feeling happy and ashamed of herself. Sometimes she felt both at the same time.
"I've always struggled with food addiction, like from being a small child to middle school and high school," Zorn says.
By college, with no one to caution her about binge-eating, her weight took off.
"I was, 22, 23-years-old, north of 400 pounds, and having doctors say things like, 'You're not going to live to see 40,'" Zorn says.
Gastric sleeve surgery felt like a way to finally get control of her weight.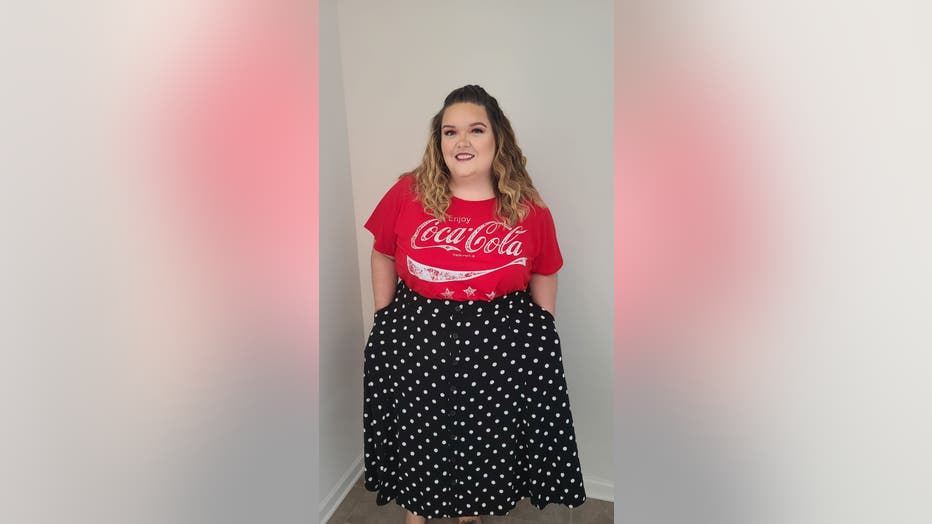 Felicia Zorn is finally feeling healthy after an 8-year weight loss journey that involved two surgeries and counseling for her food addiction.
A bariatric surgeon would reduce the size of Zorn's stomach pouch by about 80%, so that she would only be able to eat a small amount and would feel full more quickly.
"So, I had the surgery, was very successful, lost 140 pounds and ran in the Peachtree Road Race. [I] did all these things," Zorn says.
Then, Felicia and Jim Zorn got married. Felicia gave birth to one son, and then another.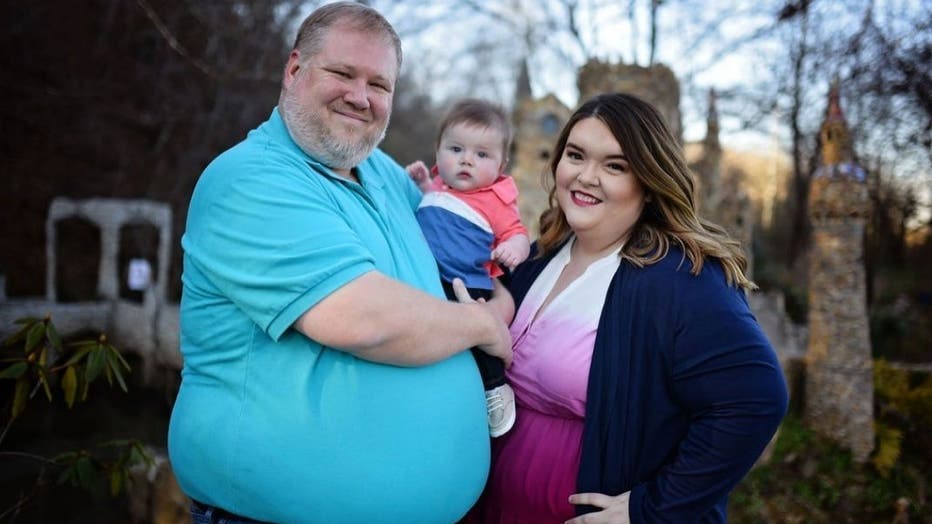 Felicia Zorn with her husband Jim and son prior two her second weight loss surgery (Carissa Summers of Carissa Photography)
"You start sliding back into the addiction, really," Zorn says.  "And, next thing I knew, I had gained back over 100 of that 140 pounds."
Her husband Jim, a FOX 5 photojournalist, was also struggling with his weight.
"My husband and I sat down and said, 'We have two little boys now, and we want to be here for them, and we want to see them grow up and graduate and start their lives."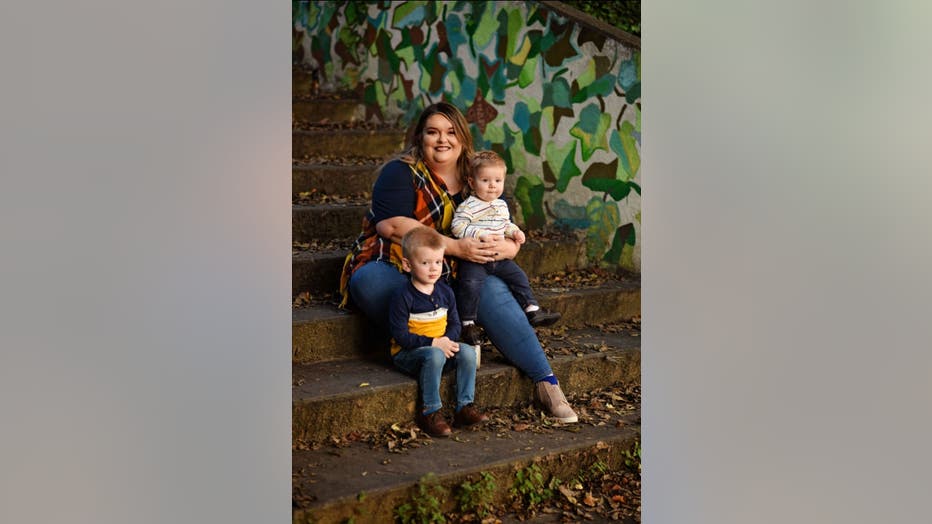 (Carissa Summers of Carissa Photography Co.)
So, Felicia decided to try again, but she needed support.
Before her first procedure, she had met with a psychologist, just once, who cleared her for the surgery.
This time around, Zorn came to Wellstar Health System's Center for Best Health in Marietta, where medical director Dr. Mitzi Rubin says they take a team approach to treating obesity.
"We always tell our patients, 'The more engaged with us that you are, the more successful you're going to be,'" Dr. Rubin says. "This is lifestyle change over time, it's not a diet. Diets have limits, right? I'm going on a diet. Lifestyle change takes time and it takes effort."
For a year, Zorn met regularly with Center for Best Health dietitians, clinicians, an exercise physiologist, and, perhaps most importantly, a psychologist. She says the psychologist helped her realize she had an addiction to food.
"It wasn't until I really started focusing on the mental health aspect, and getting the help with the addiction, that I started understanding that food is the easiest drug to get, and it is the cheapest drug to get, and it's everywhere," Zorn says. "And, no one's going to stop you from buying it."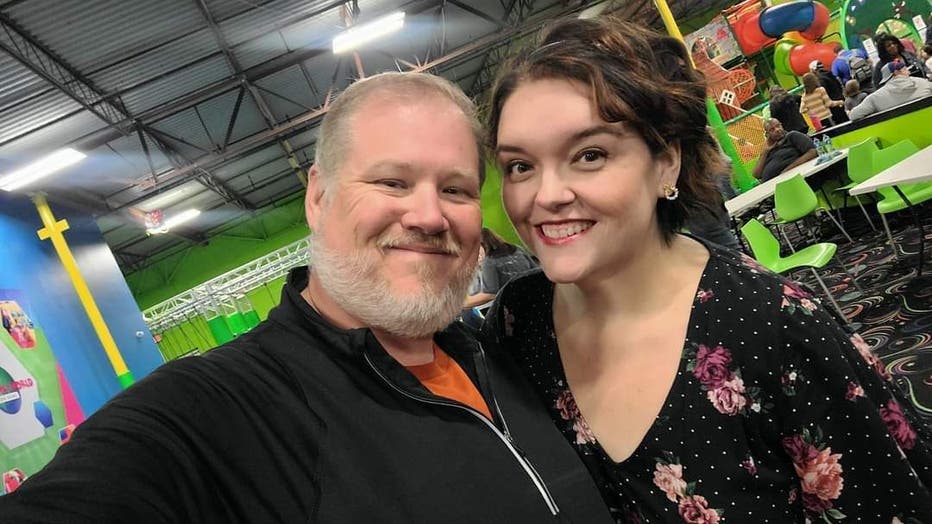 Dr. Rubin prescribed the weight loss drug Wegovy to curb her cravings, helping Zorn lose 50 pounds going into her weight loss revision surgery, a gastric bypass, in May 2022.
This time around, the same surgeon who performed her first procedure, reduced the size of Zorn's stomach pouch even more, to about slightly larger than the size of an egg.
He also rerouted her intestine, attaching it to her stomach to speed up her digestion.
Now, if she eats too much or eats sugary or fatty foods, Zorn says, she feels like she is going to throw up.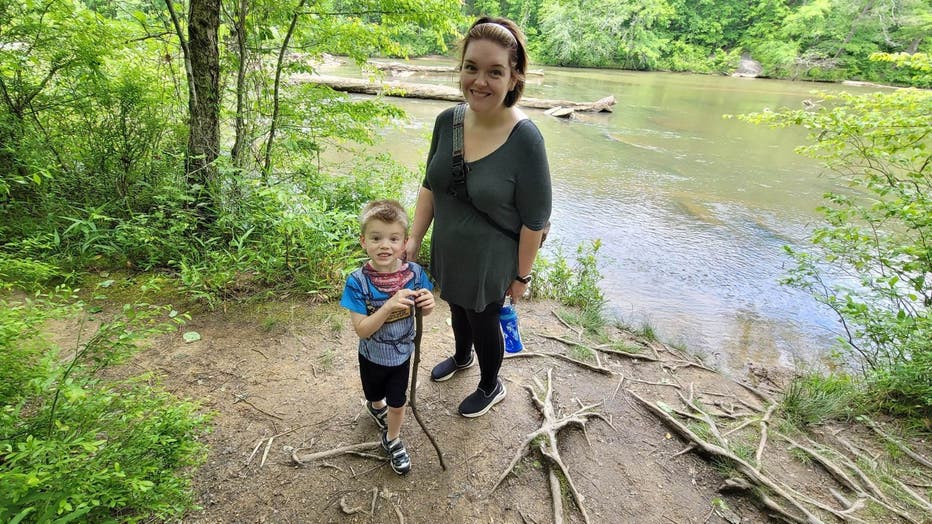 Felicia Zorn has lost 150 pounds with the help of medication, weight loss revision surgery and counseling.
"Certain foods can just make me feel bad," she says. "So, I've learned that I don't want to feel bad after I eat something. That's not the point of eating."
To get stronger, Zorn started walking through her neighborhood and joined Breathe, a local gym, where she discovered Pilates.
"I love Pilates," Zorn says. "It's teaching me how to use these muscles and to learn how to find that inner strength and see what my body is capable of doing. So, the flexibility is there, and I'm working on my joints."
Since her surgery, Felicia has lost about 100 pounds.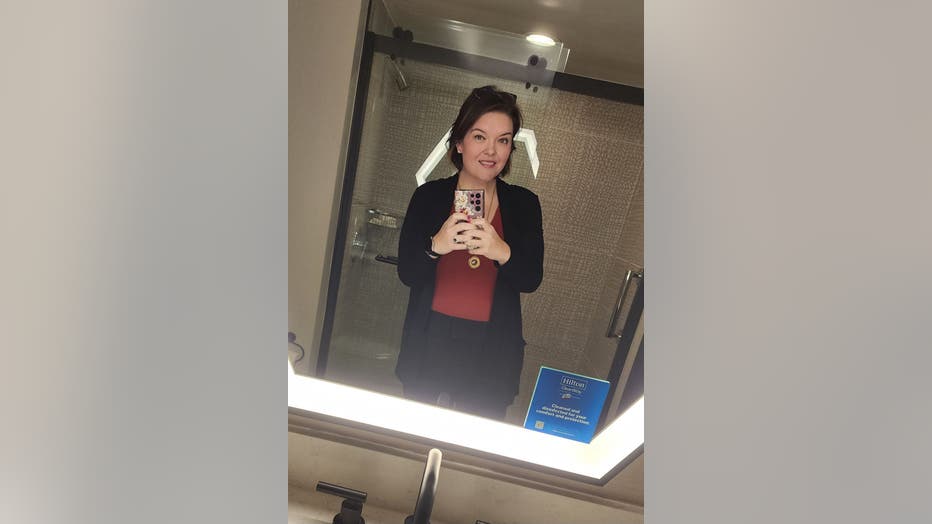 Felicia Zorn is finally feeling healthy after an 8-year weight loss journey that involved two surgeries and counseling for her food addiction. (Felicia Zorn)
"She's in control of her life," Dr. Rubin says. "She's in control of her emotions. She's in control of how she feels about food."
It has taken 8 years, but Felicia Zorn says she is finally where she wants to be.
"For the first time as a 36, almost 37-year-old woman, I finally feel healthy," Zorn smiles. "It means that I can run. I can chase my kids, and that I'm going to be here for them. I'm not going anywhere."
Between her pre-surgery and post-surgery weight loss, Felicia Zorn is now down 150 pounds, and she is still working towards her goal weight.
Jim Zorn, Felicia's husband, has lost about 140 pounds in the last two years, through dietary changes, exercise and another weight loss medication.
Related Posts