Mason Health Is Celebrating 55 Years in Shelton, Grateful for Ongoing Community Support
This year, Mason Health is celebrating 55 years of caring for patients across the Mason County community. Through changing times and expanded facilities, Mason Health has remained focused on quality and patient-centered care. And over the decades, Mason Health has also turned their focus to innovation, emerging as a role model for rural healthcare facilities in the region.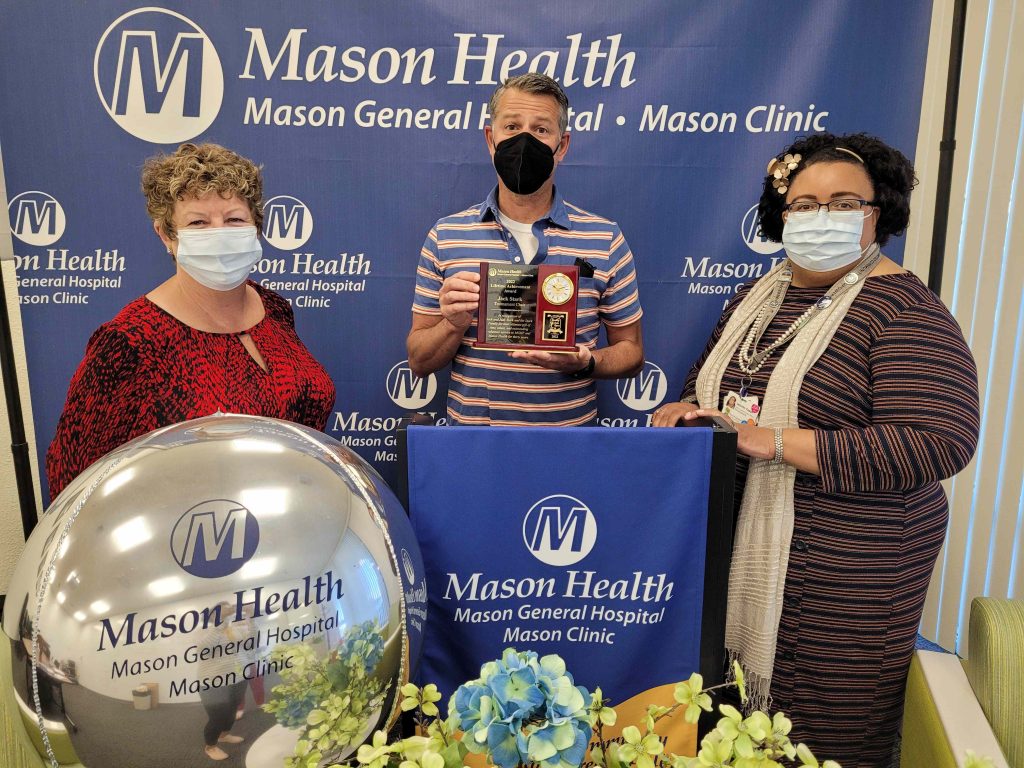 Reflecting on their mission of empowering patients and promoting exceptional health, Mason Health is grateful to be part of such a tight-knit community. And this gratitude has only been magnified in recent times, as different facets of the community have made contributions that will benefit patient care, and help to tell the story of the organization and the region.
"We're just so honored and grateful that we've been able to serve the community for over half a century, 55 years," says Jennifer Capps, chief development and communications officer for Mason Health. "We have a strong legacy in the community and it's really something special. And it's a time of year, particularly this year, when we can spend time being with the members of the community, celebrating all of the accomplishments that we've achieved together. Because we don't exist without the community and with their involvement and their support we are able to build the reputation of the District."
Shelton Hospital Association's Annual Donation to Mason Health Helping to Fund Vital Medical Equipment
The Shelton Hospital Association got its start as an endowment fund that was established by Arthur Govey, who is a notable figure in Shelton's logging history. Govey left behind a financial portfolio, with the intention to support Mason Health facilities, equipment and overall operations. And as the steward of this portfolio, the Shelton Hospital Association board makes an annual donation to Mason Health.
This year, the Shelton Hospital Association made a generous donation of over $62,000 to Mason Health that will help to fund new Bellavista ventilators, replacing two older machines. This new ventilation equipment includes up to date technology that can provide vital care for patients of all ages. In the last five years the Shelton Hospital Association has donated over $330,000 to Mason Health to go toward the purchase of equipment for the District.  You can read more about the Association's recent donation to Mason Health that was celebrated during Mason Health Week.
Brett Bishop, president for the Shelton Hospital Association, says different facets of the community join together on the board to help responsibly manage the nonprofit organization's financial portfolio. For Bishop, it is inspiring to see the positive impact that annual donations make for patient care at Mason Health and he hopes that Govey's generous legacy can continue into future generations.
"We just put up a little time every year, which compared to what Mr. Govey did, it's humbling." says Brett Bishop, Shelton Hospital Association president. "It makes me want to be a better person. It makes me want to be in a position where Mr. Govey was. Where I've done well enough in life where I can give a gift to the future. I never thought about that before I got involved with this."
The Annual MGHF Quality Care Open Golf Tournament Is a Chance for the Community to Gather to Support Mason Health
The Mason General Hospital Foundation's (MGHF) Quality Care Open Golf Tournament will tee off this summer on July 10. The MGHF is inviting the community for a fun day on the green, while also providing opportunities to raise funds for necessary medical equipment and the continuation of exceptional patient care at Mason Health.
The 18-hole, scramble format tournament will be taking place at the Eagle's Pride Golf Course in DuPont. And in addition to a fun day of golf, there will also be opportunities for prizes and activities like a putting contest, photo booth, reception, dinner, and award ceremony. Information about a bevy of current event sponsors and future sponsorship opportunities, group tickets and individual tickets are available on the Mason Health website.
"We're super excited to try our first hand at going out of county," says Brent Wilcox, OAC Services, Inc. director. "This will be coming closer to some of the sponsors that have been supporting Mason health and Mason General Hospital Foundation for years. Typically, this has always been in Mason County at one of the courses there, but we're trying to meet people in the middle and find a good location that really attracts a lot of people to make this a successful tournament."
A New Art Installation Is in the Works for the Mason Health Cedar Building
The Mason County Historic Preservation Commission recently awarded a $5,000 grant to the Mason General Hospital Foundation's Arts Commission (a chapter of the Mason General Hospital Foundation) for the creation of an art installation inside Mason Health's Cedar Building. The MGHF Arts Commission then enlisted the expertise of Amy and Forrest Cooper, co-owners of Shelton-based Cooper Studios, to create art pieces that illustrate the rich history of the region.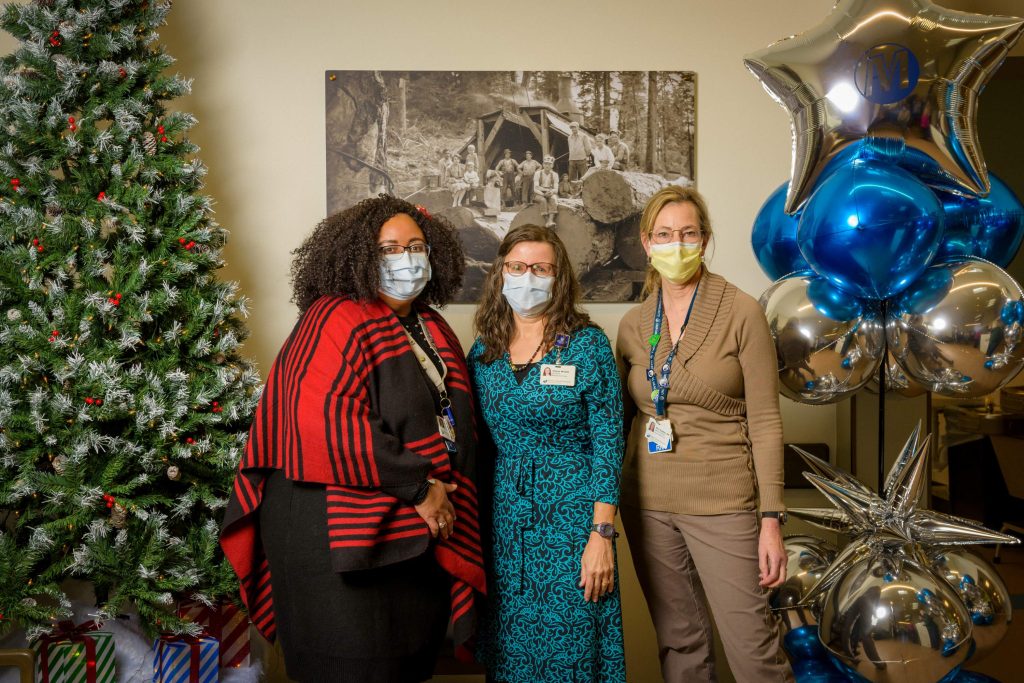 The Coopers have previous experience in artistic installations within the Mason Health organization. The duo previously developed a partnership with the MGHF Arts Commission to help provide restoration services, including enlarging, printing and installation of historic images inside the Mason Clinic. With knowledge in photo-restoration, the Coopers worked with the arts commission, the Mason County Historical Society and with local tribal communities to research and source historical imagery.
The Cedar Building art installation is being completed in multiple phases, with phase one, a restoration project, that has been completed and installed. Phase two is still in the works, but is set to involve a tall, open span of wall in the building's reception area. The imagery may reflect historical subjects, landmarks or the natural beauty of the region.
"It makes the staff members feel so proud to be surrounded by such beautiful artwork and meaningful representation of our areas," says Capps. "So it really has meant a lot to all of us here at Mason Health. We're so grateful for Cooper Studios, but then also for our staff members. It makes them really proud of the area and really to tie it to the history and the legacy that all got us to this point. It's a really nice culmination."
Mason General Hospital Foundation's board of directors agreed fund the project in full above and beyond the grant funds recently allocated to complete the project later this summer.
To learn more about Mason Health's community partnerships, upcoming events and 55th anniversary, visit the Mason Health website.
Sponsored
Related Posts